Hair extensions are a quick and easy way to dramatically improve your looks, but how much do hair extensions cost? Many women ask this question after realizing they love long hair but don't have the will or time to grow them out naturally. The good news is there are many options available depending on how much you're willing to spend and what kind of look you're going for.
Hair Extensions Cost and Options
First off, you must be aware that there are different grades of hair extensions. Therefore, hair extensions cost largely depend on the type and quality of the hair extension you're interested in.
Generally, European hair extensions cost more and are of greater quality when compared with their Chinese or Asian counterparts. So don't be surprised if you bought an extension for X amount and meet someone at the coffee shop who claims to have bought hers for half the price you paid for yours.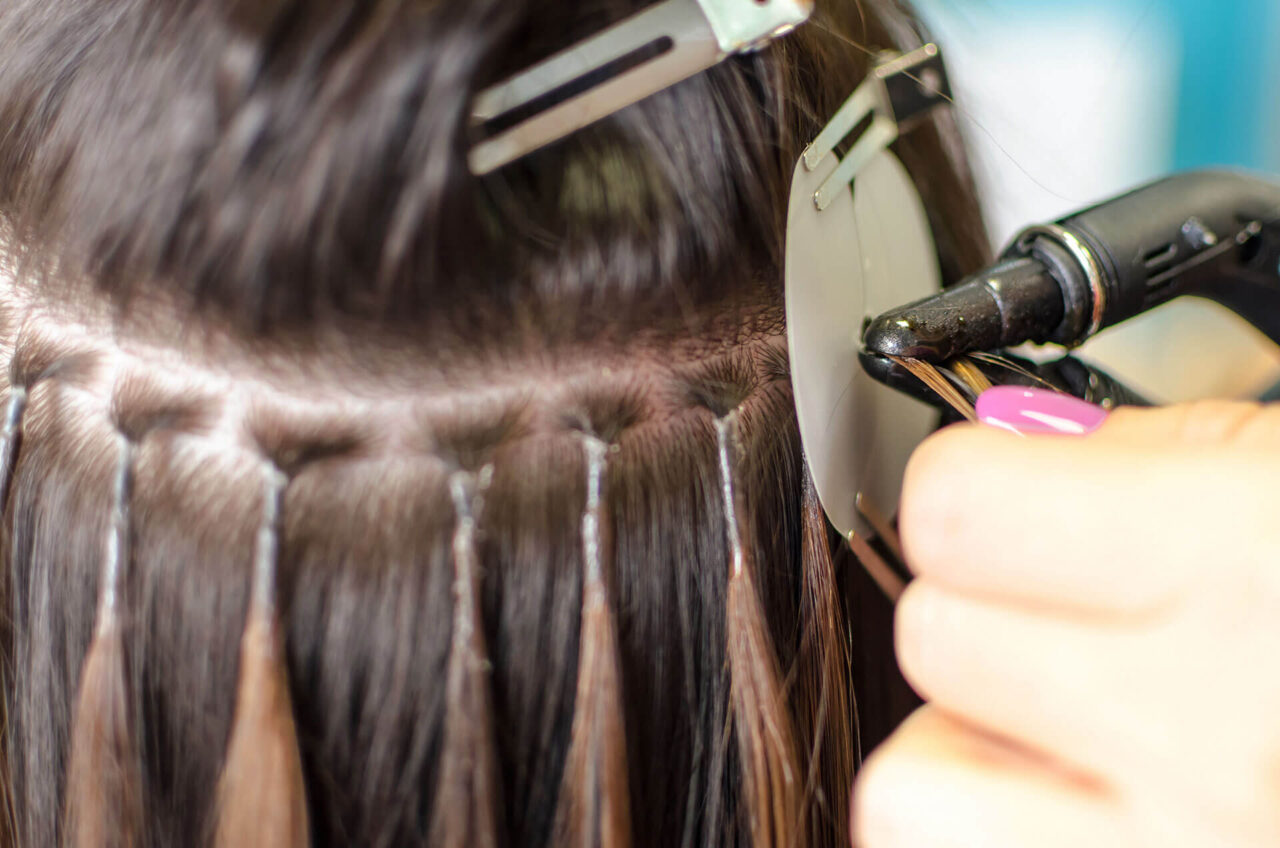 Other factors that influence the cost of hair extensions, include the length of the extension, the texture, the thickness, and even how many packs you'd need to get the fullness and lushness that you desire. The the more packs you want, the more money you'll have to pay. However, European human hair extension costs are always worth it in the long run simply because Chinese hair will not last that long or look the same after one wash.
How Much Are Real Hair Extensions?
The average European professional hair extension cost is anywhere between $600 to $1400. Of course, their Chinese or Asian counterparts are cheaper, but if you believe that the good things in life are pricey, then "how much" you'd spend shouldn't be too much. There are different types of hair extensions. Their names often reflect how they're made or attach to your natural hair. For example, tape-in hair extensions are called tape-ins because they're made with tape used to tape the extensions to natural hair.
In our salon an average customer for sixty pack tape-in hair extensions will pay around $845 for 20 inch extension and 935 for 24 inch extensions. Twenty pieces of 20 inch tape-in extension are selling for $345 and 100 pieces of 24 inch extensions is $1,495. Naturally, the more pieces you get and the longer extensions you want the more money it will const.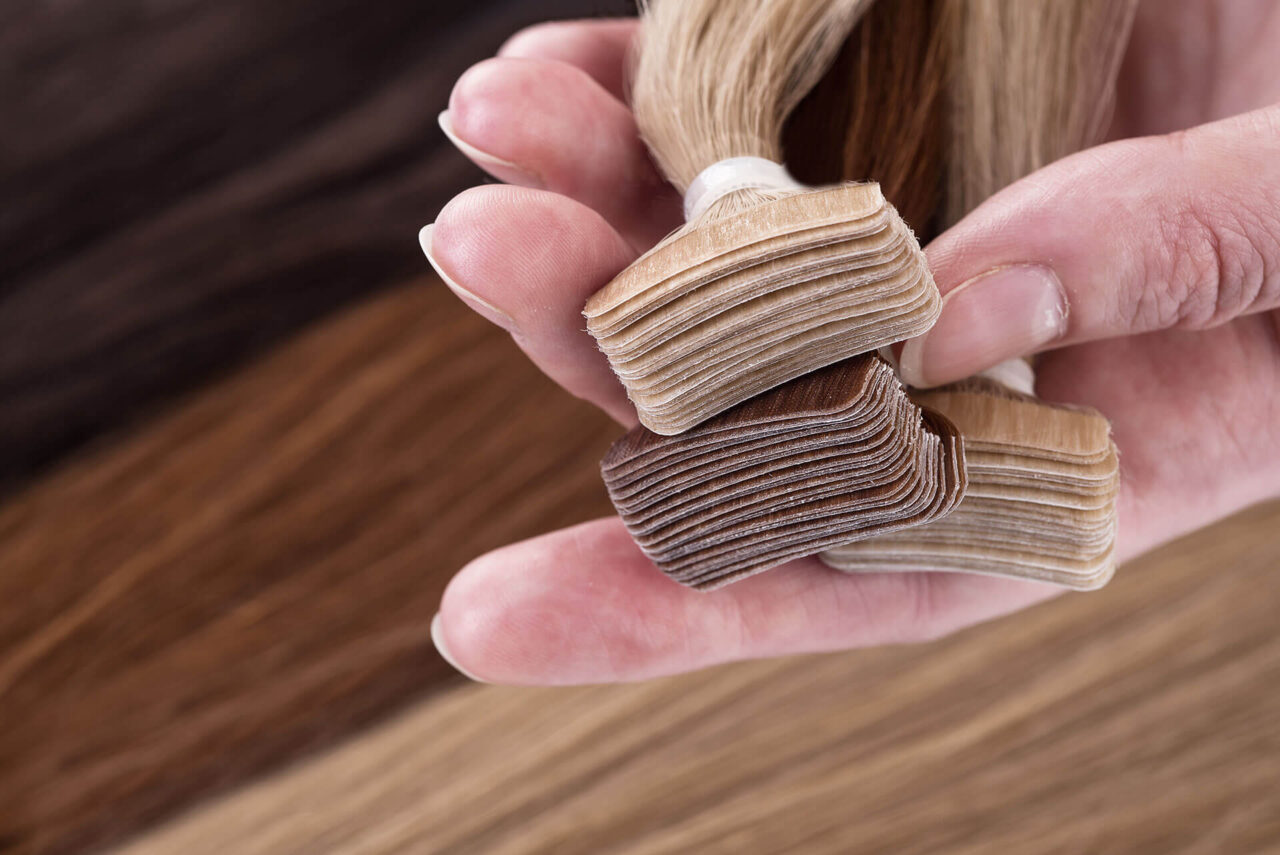 Another type of hair extension is the keratin fusion hair extension. These are about 1 gram strands of human hair that come pre-bonded with keratin-based adhesive. This bond would be melted to stick on your natural hair nicely using low heat. Our salon will charge from $470 for 50 strands and up to $1,520 for 200 strands of keratin Fusion hair extension. Again, the more pieces you want and the longer the hair you desire – the more it will cost.
Finally, we have the micro beads hair extension. This is an alternative to tapes and Keratin bonds discussed above. Microbeads have looped tips that allow the professional stylist to securely loop your hair through the metallic loop provided. It comes in strands, just like in Keratin Fusion extensions. Micro beads extensions are selling at $470 for 50 strands here at Beauty Locks Hair extensions.
The beautiful thing about these extensions is that they can all be re-used a couple of times depending on how well you care for them each time you install and uninstall them. A good professional hair stylist would know what treatments to give your hair and offer you quality tips to help you make the most of your hair extensions.
The Real Cost of Quality Human Hair Extensions
European Remi human hair extension is the most expensive type of hair extension. They are more expensive because they the best quality extensions on the mass market. Importantly, most customers will find it difficult to distinguish Chinese extension of poor quality from the real stuff. Chinese extensions normally are covered with silicone that makes them overly shiny and new. But after just one wash the silicone gets washed away and you are left with brittle, matted, and tangled hair. On the other hand, primary benefits of European hair extensions is that they can be styled, curled and blow-dried just like your natural hair. Moreover, and most importantly they can be re-used up to three times with the same luscious, beautiful look. European extensions are also less likely to tangle or shed as much as Chinese or Asian extensions, and the bonds between the hairs are usually thinner, making them less noticeable. So the real cost of quality product when compared to Chinese hair is the way you look and feel weeks an months after your first installation!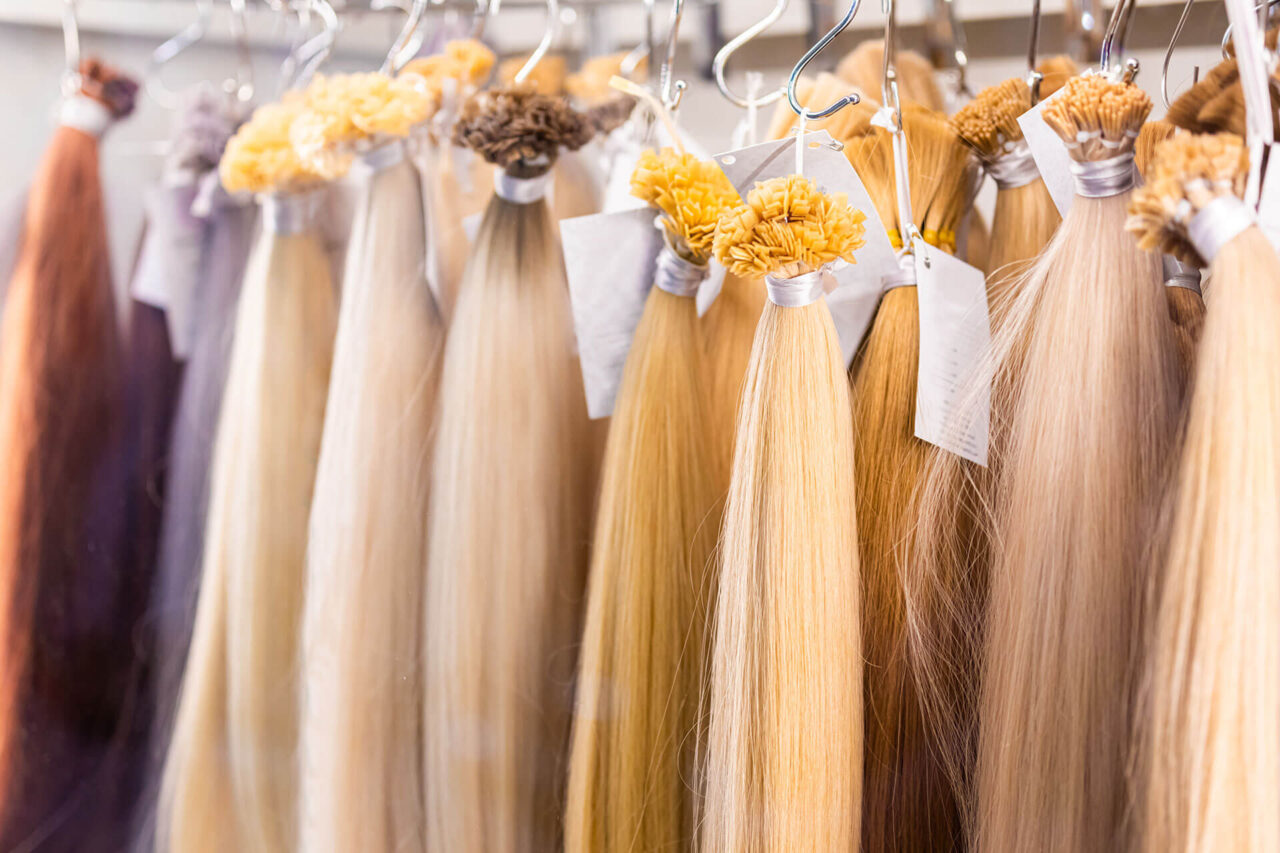 You can go through our compiled price catalog to have an overall view of the prices this will help answer all your questions regarding the cost if hair extensions. We offer a free consultation to our clients to help them make an amazing hair choice suitable for their needs.