Are you looking to upgrade your hair extensions care routine? Whether you're just starting to wear hair extensions or you've been wearing them for years, the right brush can make a world of difference in keeping your hair looking great. Over 60% of hair extension failures result from incorrect hairbrush types and brushing techniques. If you want to keep your hair extension intact and in good condition choosing the best brush for your hair extensions is critical.
Hair Extensions Brush Types
Any knots and tangles can be teased out with a decent brush, which will lessen the additional strain on your hair extension. The type of brush you select will depend on the hair you have installed. If you usually wear your extension hair straight or with a light wave pattern, you only one type of brush for detangling. In contrast, curlier styles require two brushes: one for styling and one specifically for detangling. Therefore, the best brush for hair extensions depends on the type of extension installed and the use of the brush.
For individual strand hair extensions like keratin bonds
Make use of the silicone-looped Loop Brush. At the root, it will detach individual hair extension strands. This brush is designed with tiny, looped bristles that help detangle your hair without gently damaging or snagging the extensions. The silicone loops protect the extensions from breakage and are great for smoothing. The brush is also great for use with products like hair oils or styling sprays, as it helps to distribute them evenly throughout the hair.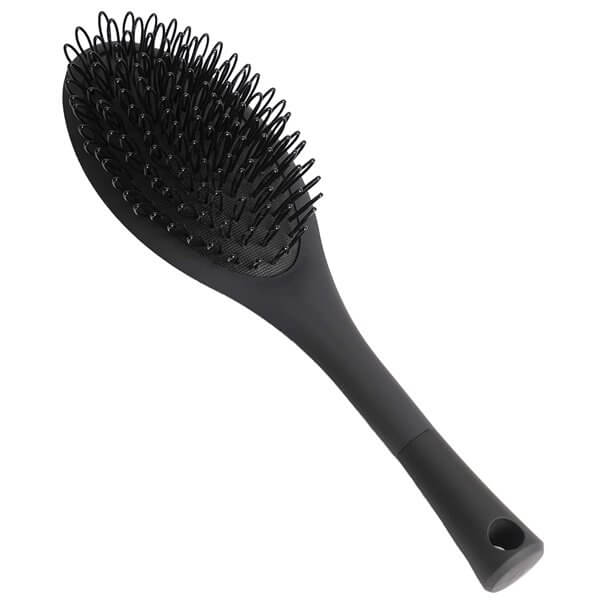 For curly hair extensions
 The Denman Brush's tightly packed bristles are ideal for detangling, shaping, and blow-drying curly hair extensions. The best brush for hair extensions is made of natural boar's bristles since they don't tear hair and produce flawless blow-dries. This brush is perfect for those with thicker or coarser extensions and is great for getting rid of knots and tangles quickly and easily.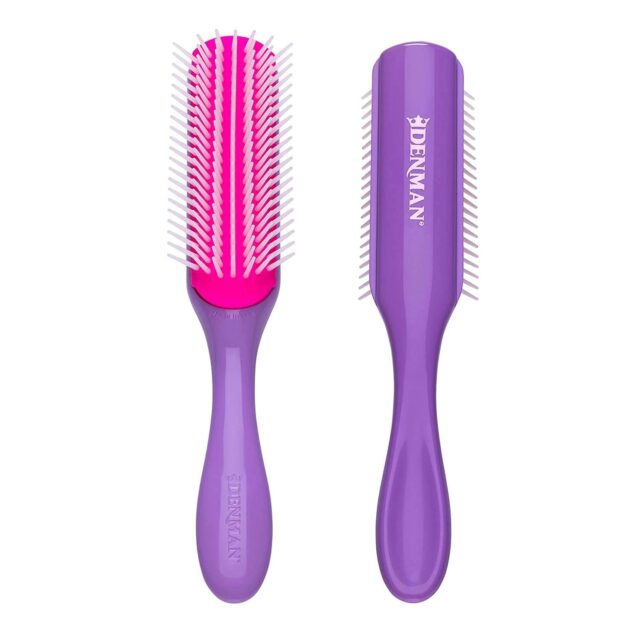 For smoothing and styling hair extensions
Use a paddle brush to gently smooth, untangle, and style your hair without pulling. The best paddle brushes for hair extensions include round-tipped, flexible bristles and a cushioned pad.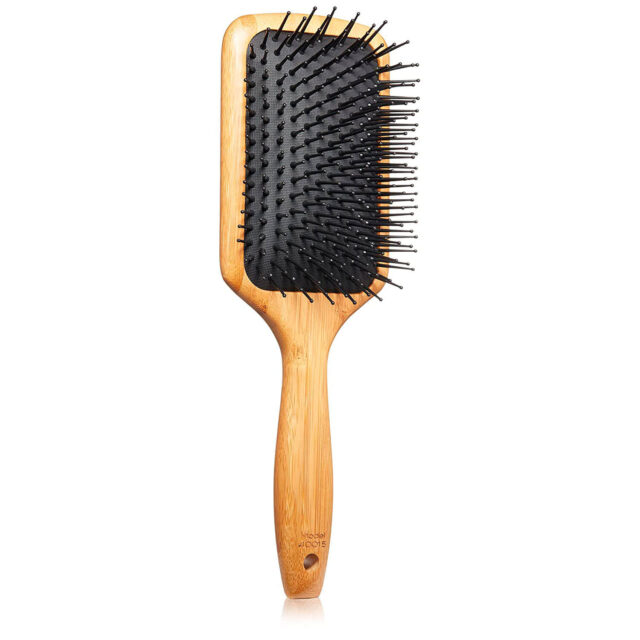 Wet brush
The Wet Brush is a popular choice for brushing hair extensions. This brush features exclusive IntelliFlex bristles that are thin and flexible to gently glide through tangles and knots, leaving your hair extensions silky smooth. The Wet Brush is designed with a unique system of bristles that are spaced apart so that it can easily reach through the strands and remove any snags or tangles without pulling or tugging.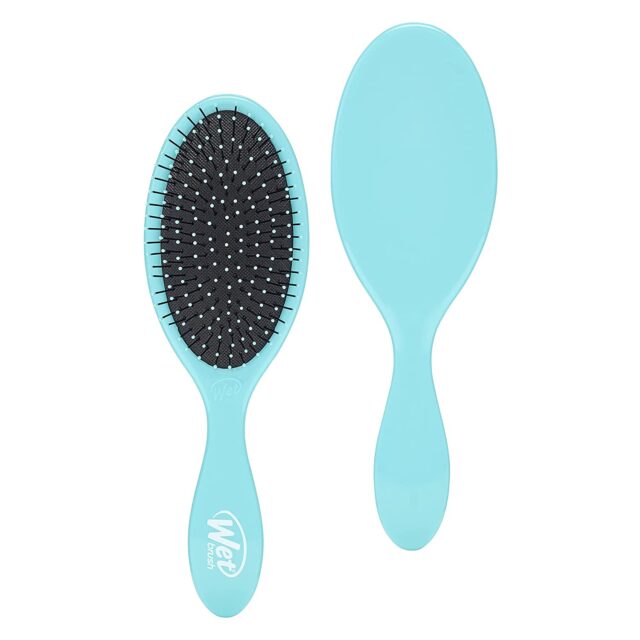 Dual boar bristle brush
This brush helps to detangle the hair without pulling or tugging, and it also helps to distribute the natural oils from the scalp throughout the hair for added shine and softness. Its double-sided design has two bristles – one with longer, softer bristles and another with shorter, stiffer ones. This allows you to use one side for styling and the other for finishing.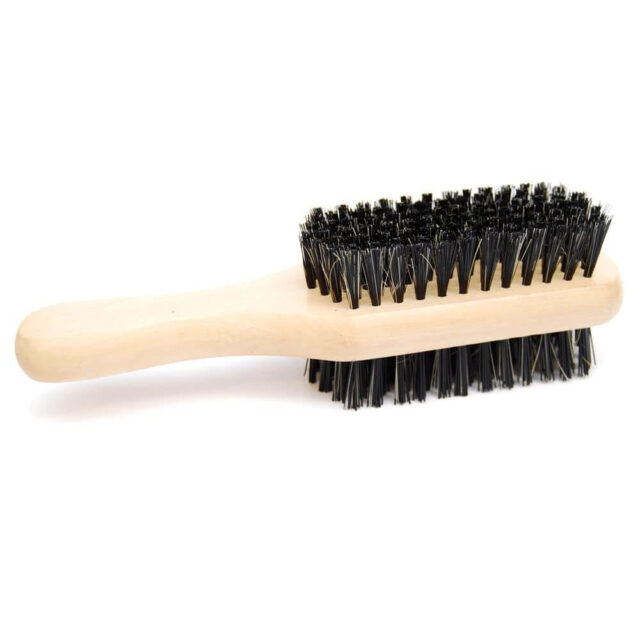 Brush Considerations
It is important to consider several factors when choosing the right brush for your hair extensions. Brush shape is one such factor. One of the best hairbrushes for extensions is usually round. It is also good for adding volume and curl, while a flat brush is better for straightening and smoothing. Another factor is brush size. A larger brush is better for longer and thicker hair, while a smaller brush is better for shorter and finer hair. Finally the most important factor is brush quality. Because hair extensions are a long term expensive commitment, selecting a brush that is well-made is crucial.  We at  Beauty Locks Hair Extensions Salon will always have a selection of tried-and-true brushes that will safeguarding your hair extensions when you come us.
It is not recommended to use a regular brush. You risk breaking your normal hair and the extension if you try to untangle hair with extensions using a regular brush. You need the best hair brush for extensions to gently brush your hair. They are specially made for that task to extend the life of your extension and keep your hair healthy.
Now that you know that caring for your luxury extensions also includes selecting the best hair extension brush, we believe you'll do better with your hair care technique and have your precious strands live longer for you.