Hair extensions have a reputation for being expensive luxury best left to people who frequent the red carpet. But we have put them in for great many years and are convinced that tape-in hair extensions are very girls' friend. Tape-in Hair Extensions give you longer, thicker and shinier hair courtesy of Beauty Locks Hair Extensions Salon.
What Are Tape-in Hair Extensions?
Tape-in extensions are natural human hair extensions that are attached to one's hair with narrow piece of tape using medical-grade adhesive. Normally sold in a pack of 20 pieces weighing about 50 grams, tape-in extensions should be professionally installed in a salon environment.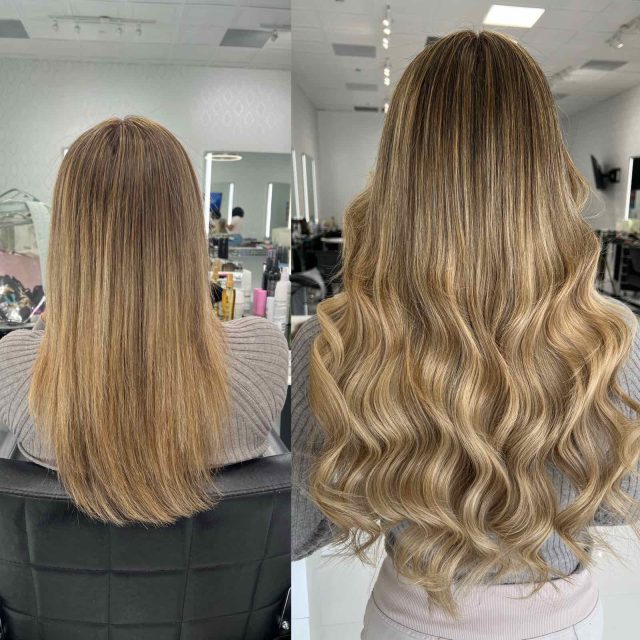 Tape-in Hair Extensions look extremely natural and life like. Tape-in extensions really do look like your own natural head of hair. Many of our customers have been wearing extensions for years, and their friends and colleagues never suspected a thing. Impress your special other with thick head of voluminous and cascading hair!
But keep in mind that not all hair is created equal. Matching hair density, texture, thickness, and color is critical to pulling off a seamless look. When shopping for a new head of hair, look for 100 percent human hair, either European virgin or Remy.
In technical terms, this means that the hair cuticle is intact and facing in the same direction. What that means to you is that you can style, dry, and iron the extensions just as you would your natural hair without fear of excessive tangles and matting. Specialist at Beauty Locks Hair Salon will have a huge section of choices for every hair type.
Tape-in Extension Installation
Getting them put take a skilled stylist who has plenty of experience. It takes an hour to two hours tops, no longer than a head of highlights. The stylist will take a three or four inch hair extension track and attach a special kind of double-sided tape to them.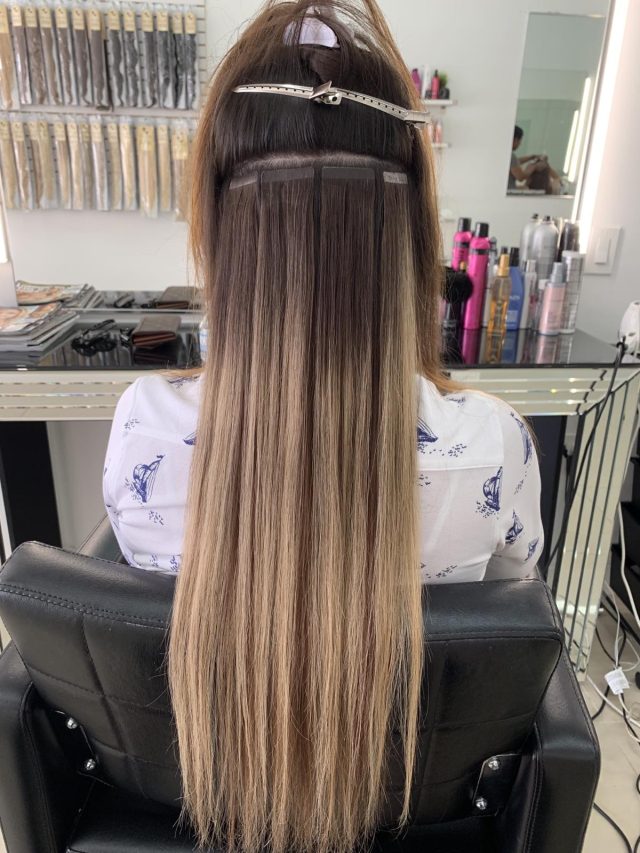 The extension hair is bonded to inch-long super sticky strips. The stylist peels off the cover, revealing the adhesive, and sandwiches small sections of natural hair between two of these strips. Quality of adhesive is paramount at this stage because you will never want to have your hair to fall out. High quality hair extensions offered by Beauty Locks Hair Salon will last 2 to 3 month and are guaranteed not to disconnect from your natural hair.
Adhesive strips are attached very close to your head. Professional stylists will ensure that strips are lined up and evenly distributed. Never underestimate the skill it takes to properly apply hair extensions. Only proper and proffecional hair extension placement will deliver natural and voluminous look.
Taking Care of Your Tape Hair Extensions
Hair extensions are very versatile, you can do almost anything that you would normally do to your own hair. Extensions do not limit your styling options, from loose waives to ponytails, your options are unlimited.
Hair maintenance is easy, wash, blow-dry, flatiron, curl, scrunch or ties them up in a loose braid. You can do anything as you would with own natural hair. Like natural hair, extensions are most fragile when wet. Customers are advised to blast roots and bonds with a blow-dryer before gently combing through to untangle. This helps prevent any complication related to tugging of the wet bonds.
Always sleep with your hair in a loose braid. It not only helps prevent any tangling during the night but also results in the world's easiest waves. Tape-in hair extensions, when maintained properly, may actually hold hairstyles better than your natural hair.
It is a good idea to brush your hair at least twice a day. It will prevent hair extensions from matting and unscheduled calls for emergency hair appointments. Using straightener or curling iron is also a breeze. It does not damage or reduce hair extensions' useful life.
We also recommend brushing your hair extensions before washing them. It will definitely cut substantial amount of time from your blow-drying and after wash styling procedures
If all of sudden, you do not like the color of your hair extensions, you can always change it. Just make sure you make an appointment with your stylists and do not attempt to do it yourself. Once in the salon you can do anything your heart desires, from simple highlights to complete color change.
Of cause, longer hair will result in longer morning upkeep styling. Many people are surprised, but morning blow dry will take longer. Shampooing, conditioning and untangling, once you out of the shower, will take some time and will requires special attention. Fter shower blow-drying will normally take up to forty five minutes.
Lifestyle and Tape-in Extensions
Gym. Yes you can go to the gym. Gym generates additional volume of sweat and perspiration that may affect adhesive bonding. If you go to the gym regularly we recommend washing your hair 3 times per week.
Swimming in the ocean or pool. No, we do not recommend getting your hair wet in the ocean or pool. The reason is very simple — salt, chlorine and other active elements dry out your hair, making it less appealing and shiny. Also you hair color may fade and loose its sparkle.
Driving in motorbike or convertible. Yes you can. You will need to invest some time in untangling your hair. Other than that, having on the road fun will not affect your hair extensions.
Other grown-up activities. We all like it, and we all do it. You got to be careful when amours activities involve friction between your head and the pillow. Be prepared to to spend some time and untangle bird's nest on your head. Also, it is never a good idea for your special other to pull your hair extensions. It is best to prevent that behavior and keep your hair extensions secret firmly in place.
Sleeping. We always recommend to have your hair extensions in ponytail or loose braid when going to bed. It is especially good practice to follow if you are restless sleeper.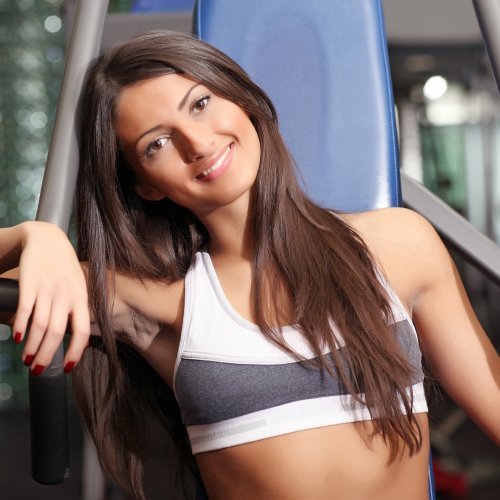 Re-Use Tape-in Extensions
It is best to stick to a schedule of removal and reapplication every eight to ten weeks. As your hair grows out, the bond inches farther away from the root, and the farther the bond is from the root, the more likely it is twist and tangle—and possibly reveal your well-kept secret.
Basically, re-using hair extension follows the same process as tape-in extension installation. Your stylist will first of all prep you for re-use hair extensions procedure by applying special liquid hair extensions remover. Then your extensions will be removed one by one and stored for future re-use.
After all hair extension pieces have been removed, you stylists usually wash your head 2 to 3 times with specially formulated deep clarifying shampoo. It is important to use correct formula of the shampoo for your specific hair type. The goal is to clean your hair from all oils, accumulations and glue residue. Your stylist will insure that your hair is squeaky clean before re-using hair extensions.
After wash, stylist will dry your hair to perfections. Then your hairdresser will replace tape on your extensions so that it can be reattached back to your natural hair. Finally, stylist will re-install extension as if they were new "off the shelf" hair extensions. Extensions can be reuse for up 3 times in this fashion.
It is important to note that it is best not to try it at home. Shortcuts and "do-it-yourself" attempts will lead to horrible results and wasted hair. Make sure you make an appointment and allot up to two hours for the whole procedure.
Tape-in Extensions Removal
Eventually, your hair will grow and tapes will start peeking from the crown of your head. After a few cycles, your tape will start to bend and fold destroying the illusion of natural wavy hair. Of cause, we never recommend to to wait that long. Normally, your tape in hair extension, after 3rd re-use will last for up to 8 weeks. We recommend to apply new hair extensions after 8 weeks.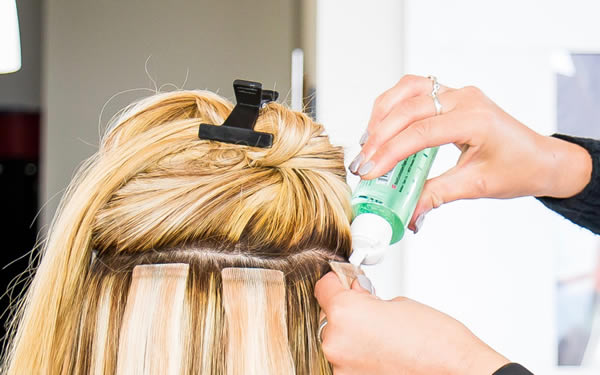 Removing hair extensions will take from 20 to 40 minutes with help of stylist at Beauty Locks Hair Salon. Hairdresser will drench the tape bonds in a solute that loosens the adhesive, then gently wiggles the extensions off. Then all you need is a couple of shampoos at the salon to remove all of the solution and adhesive residue. Tape in hair extensions do not damage your natural hair. Your natural, and we suspect much shorter hair, will look and feel the same after extensions are removed. Final blow-dry will give your hair the original look and feel.
We've all heard the traumatic stories of celebrities who ended up with giant bald patches or tons of breakage because of extensions. In our experience, if applied correctly and treated with care, tape-in extensions pose no threat to the overall health of your natural hair. Many customers actually turn to tape-in hair extensions after experiencing post-coloring damage.
A few of our customers had been trying to grow hair out for years, before deciding to speed up the process a bit. Tape-in extensions hair looks and feels as healthy as natural hair. Many customers found tape-in hair extensions completely addicting! It's not hard to accept your shoulder-length, pinkie-thin ponytail knowing waist-long and red-carpet-worthy waves are completely attainable. All you need to do is to make an appointment with Beauty Locks Hair Salon!
How Much Do Tape-in Extensions Cost?
Tape in hair extensions cost depends greatly upon a few factors: quantity of hair you want to install, quality of hair and quality of a solon. Normally, for a full head beautiful long hair you would need three packs of hair (each pack has 20 pieces or 50 grams of hair). Quality of hair varies depending on country of origin, type and quality of manufacturing. Chinese glossy looking hair will most likely be of low quality, while European single donor hair will be a higher-end hair. On average one pack of good hair will set you back about $180 per pack. Assuming, you will go for three packs of good hair total cost in professional salon should be about $800 to $1000.
Tape-in Hair Extensions Pros and Cons
PROS:
Easy to install, meaning you will spend much less time at the salon
Invisible when installed correctly
Does not require changes in daily hair routine
Great for ponytail, swimming, or exercises
CONS:
Cannot be combined with shampoos that use oils, alcohol, or ethanol
Require re-taping every 3-4 month
Need to be careful while brushing or pulling hair